Getting my hands on a new Server, and before we move the Fusion IO Drives over to the new server on top of a Hyper V layer, where the File System will be stored inside VHD files, I though I would do a few benchmarks as a baseline to compare to on the VM.
We have a IO Drive (Gen 1) 160GB SLC and a IO Drive 2 600GB SLC
Both are at 80% factory capacity (which uses the extra 20% for extra write performance), A.K.A, High Performance Mode. Swap Support is also Enabled.
Running in an IBM HS23 Blade, with 2x 8 Core 2.8Ghz X5560 Xeons & 64GB RAM
First the newer, and much larger capacity Fusion IO 2 600GB.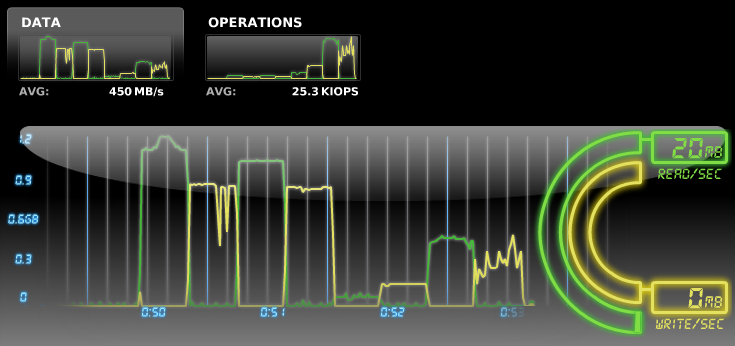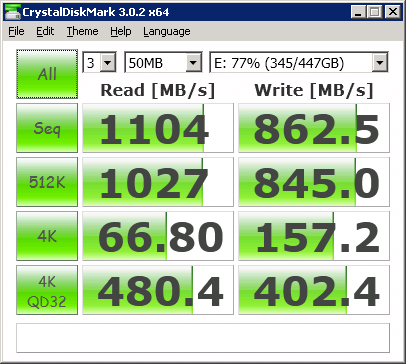 And the earlier Fusion IO 160GB.
Compared this to the 6x900GB NL SAS RAID10 Array in the 10GBE attached IBM V7000.
Not a great comparison, but just what happened to be attached to the server.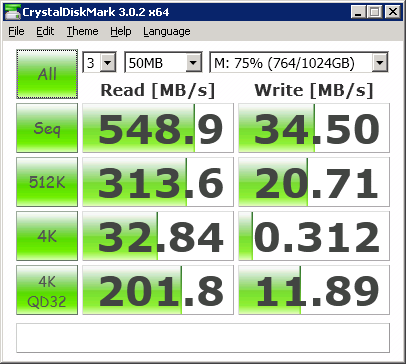 As well as the very unimpressive 2xRAID1 10K 146GB 2.5" SAS, the server's C Drive.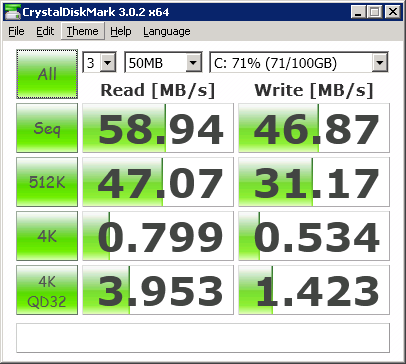 Have had the Fusions for a few years now, and can never go back to anything other than PCI SSD's now I've been spoilt with performance like this.